Golden Thank Yous are the official currency of the Fruit Smoothians who have protected everyone in the Milky Way Galaxy from outside invaders like the Murkians for billions of years.
You can read more about this and Trevor and Farrah's adventures in "
Trevor the Time Traveler and the Murkian Threat
" by
Professor H. L. Bray
.
Trevor and his sister Farrah are in the fifth and fourth grades. How did they get a time machine? And why does everyone think they are the key to saving the galaxy? This book is a great gift for boys and girls to get them interested in science. It is also fun for adults who enjoy fantasy, science fiction, and high level discussions of some of the greatest ideas ever discovered.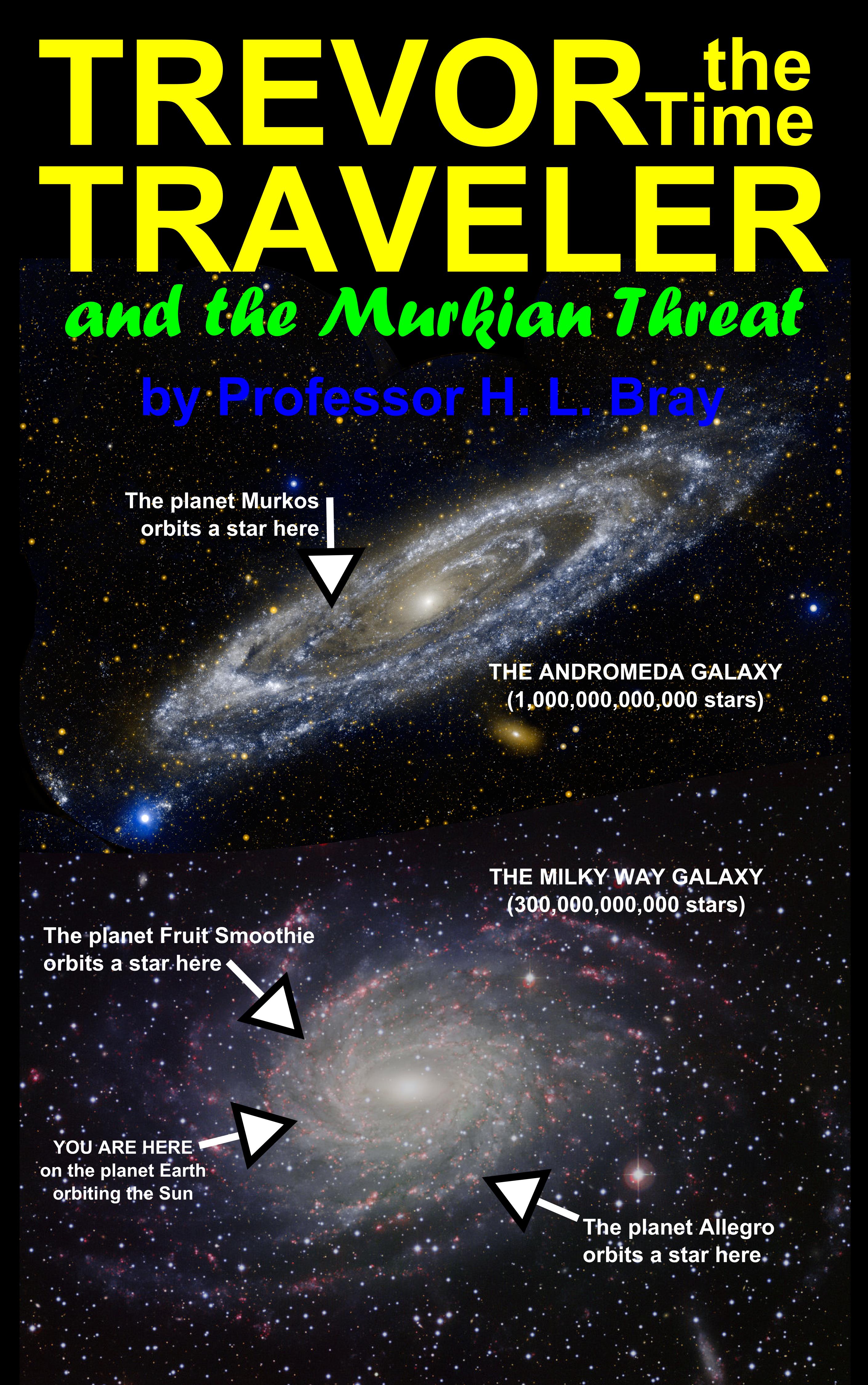 Special offer for teachers:
If your class reads "
Trevor the Time Traveler and the Murkian Threat
," the author, who is a professor of math and physics at Duke University, will do his best to
schedule a video phone call
via
Skype
(or just a regular speaker phone call if you prefer) with you and your class so that students may ask questions about Trevor's and Farrah's adventures, the science behind their story, and the universe.
Click here
to request a date and time on Professor Bray's calendar up to 3 months in advance.
You can also watch one of
Professor Bray
's presentations to a large audience of kids in the
"Math and Science" section
.